CELTA & Teacher Training
CELTA is an internationally recognized TEFL certificate awarded by Cambridge English, part of the University of Cambridge. The course sets you up with the essential background knowledge, hands-on teaching experience, and classroom confidence to qualify you as a teacher of English to adults as a Second Language (ESL).
Our School
Founded over ten years ago, British Side is renowned for its commitment to quality in the field of ELT (English Language Teaching). Our school is the largest provider of Cambridge English services in Turkey and the Middle Eastern region. We are centrally located with easy access to public transport and shops. We have a high-quality restaurant that serves breakfast, lunch, and dinner for well-deserved break times as well as our comfortable roof-top terrace which offers fabulous views of the Bosphorus.
What We Provide
As well as a fully supportive and committed team to help you achieve your goal of becoming a qualified English teacher, British Side provides you with:
All resources and course books you'll need for your teaching practice; including all photocopying/scanning facilities for the course.
Access to all technology; our classrooms are well-equipped with projectors, laptops, whiteboards, sound systems, and WIFI is available on every floor.
A resource library for CELTA participants to help you research for your assignments.
Student's resource library
Our Courses
The CELTA Courses are all completely online.
Part-time Courses – 10-12 weeks – two weekday evenings and all day Saturday.
Full-time Courses – 5 weeks – all day every weekday.
Who does the CELTA?
CELTA candidates are not required to have any previous teaching experience as the course provides you with the basic skills and techniques to become a confident teacher. Candidates with some previous teaching experience also benefit from taking the course as they refine their teaching skills and techniques, as well as gain an invaluable qualification for future employment. Candidates are required to be at least 18 years old with a high C1 or C2 level of spoken and written English. Applicants are also assessed on their potential to develop themselves through feedback and reflection. It is free to apply!
Gain Practical Experience
As British Side is a fully functioning language school, we offer CELTA candidates the unique opportunity to gain practical, unassessed, and paid* teaching experience. You have the opportunity to run additional conversational classes or even our SAC events to help you build your classroom confidence and experience. Ask us how!
Course Structure and Workload
The Celta course consists of 120 hours of face-to-face work in the centre during which you will teach six hours of observed lessons, working in a group, and giving and receiving feedback from your peers.
You will teach at two different levels, onserved and evaluated by two different tutors.
You will receive input sessions from the tutors on various aspects of language and methodology.
You will observe six hours of lessons taught by experienced teachers.
You also have to complete four written assignments during the course.
It is estimated that you will have to do at least 50 hours of work at home during the course.
Grading
The majority of candidates receive a passing grade.
Exceptional candidates may receive a pass A or Pass B.
It is also possible to fail the course. If this looks possible we will do everything we can to help the candidate pass.
Certificates
These are issued by Cambridge between two and eight weeks after the course ends. In the meantime, you will receive a report from your tutors which states your provisional grade and serves as a reference.
Free Lessons
We have free lessons from 12.00 to 14.00 pm Monday-Friday. please join us.
Platform
Type
Location
Training Dates
Duration
Fee
Online
Part Time
4 September 2023
7 December 2023

10

weeks

1200

GBP
Online
Part Time
11 December 2023
22 February 2024

10

weeks

1200

GBP
Online
Part Time
26 February 2023
9 May 2023

11

weeks

1200

GBP
Get more information about CELTA Courses
Tina N.
I wanted a teaching qualification that would give me the freedom to teach English in different countries. I had previous teaching experience, but doing CELTA with British Side took it to another level. It was an excellent chance to get to know new strategies, materials, and activities, especially online teaching techniques. Frequent practice opportunities with real learners, along with encouragement, support, and constructive guidance from my exceptional tutors, Miss Miller and Mr. Zeytun, sharpened my skills. Now I have the confidence and eligibility to further my career in teaching. I couldn't recommend it more highly.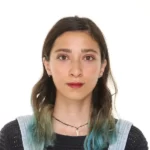 Tina N.
Ross Ledford
I have recently completed my CELTA course at Britishside and would have no hesitation in recommending the school to anyone. In the space of a month I have equipped myself with lots of new teaching techniques, strategies, knowledge and ability. I feel ten times the teacher I was before the course and can't wait to start building on my career now that I have these new tools in the box.
My course tutors were Jenny and Nick, they are excellent teachers who both improved and inspired me. Their support guidance, mentoring and tutoring was second to none. I can honestly say that doing this course has been one of the best things I have ever done. It has really changed me as a teacher and will be something which greatly affects my life and career for the better. I cannot thank my tutors enough,. Myself and everybody else who stepped into their classrooms improved hugely in both ability and confidence. I could never have believed how much I would and could learn as well as develop in one month.
Thank you again Jenny, Nick and Britishside.
Ross Ledford
Bardia Kalantari
I did my CELTA at British Side in May 2020 and passed with a grade A. I chose this institute because of its outstanding reputation at conducting Cambridge University courses and exams. My original plan was to do this course on-site, as I had thought I would not benefit from doing CELTA online as much as I would by attending classes in person. When the lock-downs began, the course went online, and I was reluctant to continue doing it. Jenny Miller, the brilliant CELTA tutor at British Side, explained to me how I would benefit by doing this course online and could learn the subtleties of online teaching. She was right. I did the course online under the guidance of two marvelous tutors, Jenny Miller and Ahmad Zaytoun who have dedicated their lives to training teachers. Before attending this course, I had taught English professionally for five years, but I learned more in a month with Jenny and Ahmad than in all those years. They are ready to assist you with any challenges you are facing and any questions you have at all times. Since the day I received my certificate, my life as a teacher has found a new meaning.
Bardia Kalantari
Brandon L.
I highly recommend the CELTA program at British Side. The teaching staff was very knowledgeable and encouraging. The course was an engaging lab-type cycle of lecture, teaching, observation/feedback, and written work. Fellow student-teachers provided essential criticism and camaraderie. The facilities, on-premise restaurant-cafe, and central location are additional benefits to the program. A memorable and worthwhile experience, I am glad I completed the CELTA course at British Side.   
Brandon L.
Beata Inaba
Thank you British Side for a truly wonderful CELTA experience! The course was amazing in all aspects. To start with; the location of British Side is ideal. Access to all types of public transportation is very easy. And since good nutrition is essential to stay alert during the quite demanding course, I was delighted to see that there are a number of restaurants with affordable quality-food on their menus just around the corner. British Side's in-house restaurant, though, remains my favorite. I still miss your delicious and nutritious meals :)! Most importantly, though; the lessons were very well designed. Not only did we learn how to teach in a logical and cognizable manner (a lot of emphases is given to how to present information in a way that ensures that the brain retains it), but the teachers also often put us in the shoes of our future students. And that enabled us to relate to how they will benefit – or not – from different good and bad teaching styles. But of what use would a good lesson be without a good teacher 🙂 And of course, our dear teachers were world-class! They were highly competent and always went out of their way to support us whenever needed. Although the course was extremely dense, some days the 24 hours of a day were right on the verge of being too few to prepare for both teaching practice and written assignments, it was an amazing experience and I would gladly re-take the course any time. Although I have more than ten years of teaching experience, I recognize with a lot of gratitude that it is only now, with the skills that I acquired in this course, that I can finally start teaching.